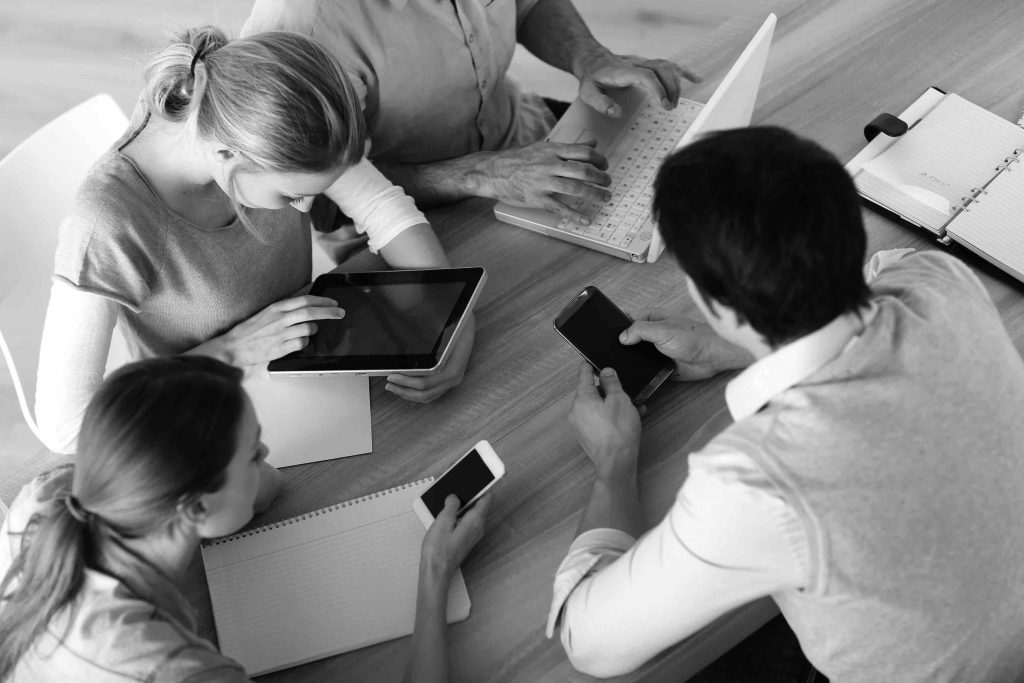 Nowadays, most companies are leveraging the power of new technologies. They are adapting the way they engage with their audiences and, in some cases, are developing products and services specifically for online use. Still, some companies are pushing the "pause" button, wondering whether or not they're on the right path.
Is your digital transformation on the right path? Important questions to help with your assessment.
Did you define clear business goals for your digital activities?
Have you shared business goals across your company, in particular with your digital team?
Are there clear criteria for defining and measuring business indicators (prospects, leads, clients, etc.)?
Do you have yearly, monthly and daily digital business targets, taking into consideration business seasonality?
Do you have a holistic view of your customers' journey?
Do you offer a seamless user experience across all touch points (physical and digital), digital spaces (website, mobile app, social networks, etc.) and devices (pc, tablet, smart phone)?
Have you identified patterns in the way your audience interacts with your brand?
Is the online journey mapped to support your audience's needs across the key stages of the buying process, including awareness, consideration, purchase and loyalty?
Do you personalize online content and offers according to your audience's needs?
Do you conduct relevant prospect and customer segmentation and profiling?
Are your online content and offers tailored to the specific needs of each prospect and customer?
Do you reward your most valuable prospects and customers for their online engagement with your brand?
Does your digital activity support your business growth?
Does your digital presence have a positive impact on your business?
How do you assess customer satisfaction with online brand engagement?
Do you regularly assess the performance of your digital activities? Do you identify activities that are falling behind and perform cadenced testing of new activities, content and offers?
Is your go-to-market approach fast enough? How much time do you need to:
Launch new digital activities?
Deploy new digital activities across countries and regions?
Maintain live digital activities with new content and offers?
The good news is that you probably have some or most of your digital transformation set up and ready to go. Hopefully these questions will lead to interesting insights on how to take your digital strategy forward.
---
About IDEASSIMA
Take the energy of Paris and New York and mix it with the strength of Corsican roots. Add the international experience of minds that are wide open to innovation and you have IDEASSIMA, an agency with a different way of partnering with clients. We're a digital communications agency with rich expertise in innovative digital projects, high quality video productions and customer data analysis. Contact us at contact@ideassima.fr – and follow us on Instagram (@ideassima), LinkedIn, Facebook, Twitter (@ideassima).
---