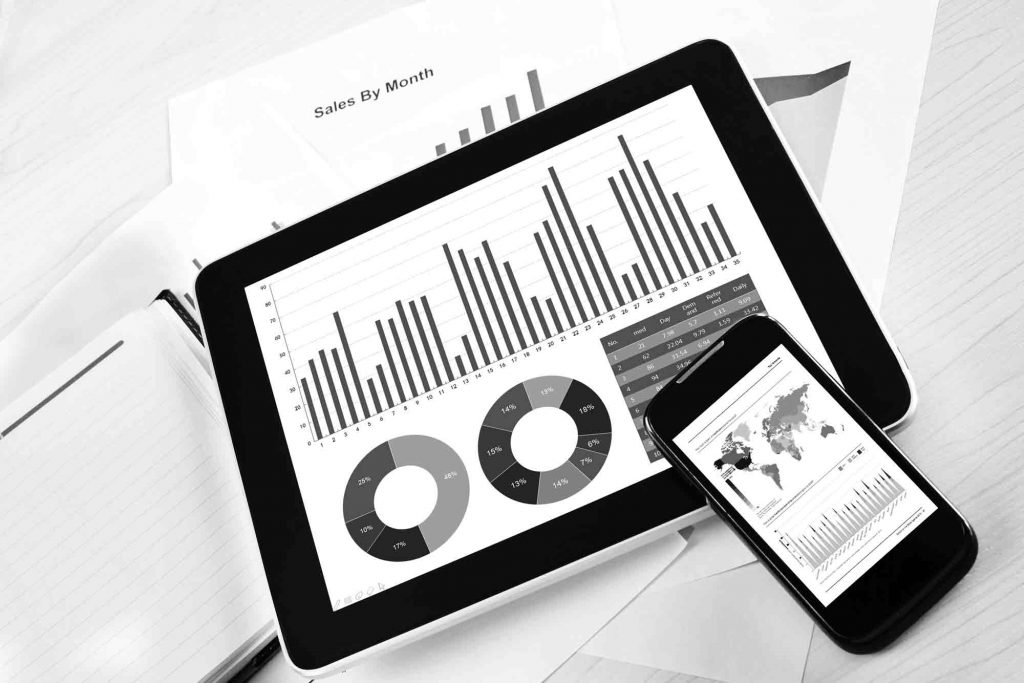 Today's web tracking solutions track a very large number of key performance indicators (KPIs). They help companies like yours understand the people visiting your websites, the way they consume your content and how they drive business for your company.
However, many companies spend so much time creating web reporting across all these indicators, that they end up without the resources or time to analyze their findings and turn them into actionable insights to use to optimize their digital presence.
If this is your company's situation, the good news is that it's easy to focus on key performance indicators moving forward.
Start by identifying key areas for optimization and drive short-term website changes to grow your business.
#1 Visitors
#2 Unique visitors (returning visitors counted only once)
#3 Returning vs. new visitors
#4 Visitors' profiles (data provided by users, data collected from 3rd party databases)
How did they find your website?
#5 Traffic sources (e.g. organic search, paid search, your other websites, partner websites, email campaigns, your social media pages, social media campaigns, etc.)
#6 Most efficient campaigns per traffic source
#7 Organic vs. paid traffic
How do they consume your website pages and content?
#8 Entry pages
#9 Click-through rate on entry pages
#10 Highest bounce rate pages
#11 Most popular pages
#12 Most popular content
#13 Most popular products and services
#14 Exit pages
How do they engage with your brand?
#15 Comments on products and services
#16 Calls to customer care center
#17 Chats, emails, "Contact us" forms to customer care center
#18 Engagement via social networks
#19 Customer satisfaction score
How are they converted into business opportunities?
#20 Leads (registrations, shopping cart starts)
#21 Shopping cart completion vs. abandonment rate
#22 Orders
#23 Average order value
#24 Customers
#25 New vs. returning customers
Monitoring these 25 indicators on a regular basis will establish a solid foundation for optimizing your business. With that goal in mind, don't let the numbers remain mere numbers! Analyze them and turn them into actionable insights you can use to optimize your business.
---
About IDEASSIMA
Take the energy of Paris and New York and mix it with the strength of Corsican roots. Add the international experience of minds that are wide open to innovation and you have IDEASSIMA, an agency with a different way of partnering with clients. We're a digital communications agency with rich expertise in innovative digital projects, high quality video productions and customer data analysis. Contact us at contact@ideassima.fr – and follow us on Instagram (@ideassima), LinkedIn, Facebook, Twitter (@ideassima).
---