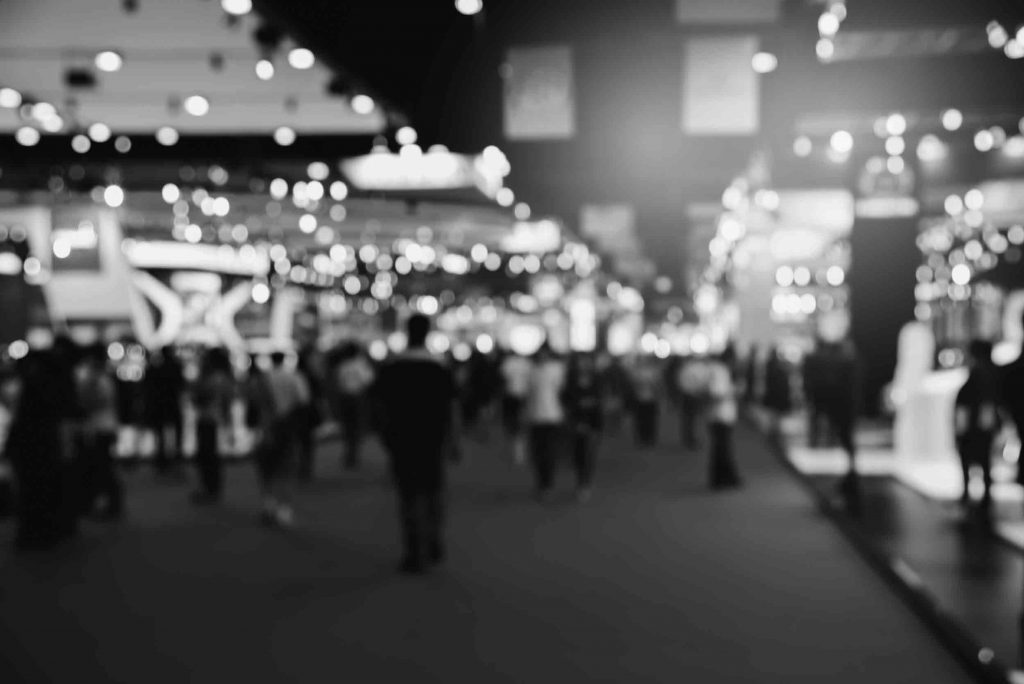 Industry events are critical to the business of most companies. However, it's becoming more and more difficult to stand out at events, where users are overwhelmed with booths, people, communication messages, noise, etc.
There are success stories of well-known companies and emerging brands leveraging innovative audiovisual displays to stand out and engage with users. Holograms, mixed reality, augmented reality, virtual reality, human projections, X-ray mechanisms, and several other innovative technologies represent amazing opportunities for all companies. More than just something "cool" to watch, these innovative displays can lead to business growth.
If people don't see you, they won't know who you are and they won't buy from you.
Make your brand visible, capture people's attention and get them to come to you. Surprise them with something they haven't seen before. Innovative audiovisual displays allow you to catch users' attention and that's a very big step.
Once you attract people to your booth, engage with them.
Innovative audiovisual displays engage users both emotionally and rationally. The result? Your audience is in a perfect mindset to listen to you, and you're in an ideal situation to sell your products and services.
Now's the time to deliver powerful content and messages.
Innovative audiovisual displays offer some impressive ways to make your content stand out. Wow your audience with an immersive experience using 3D technology that lets users "go inside" your products. Or provide a scenario that uses mixed reality to allow users to interact with rich content. Be sure to keep your content simple, crisp and engaging.
When you combine innovative audiovisual displays and great content, not only can you better engage with your audience, but you can sell more too.
In addition, your company's image will benefit from an innovative high-tech twist!
Don't wait until the next technology is commonplace. Start focusing today on the latest innovations and partner with audiovisual experts who will ensure that you shine at your next big event.
---
About IDEASSIMA
Take the energy of Paris and New York and mix it with the strength of Corsican roots. Add the international experience of minds that are wide open to innovation and you have IDEASSIMA, an agency with a different way of partnering with clients. We're a digital communications agency with rich expertise in innovative digital projects, high quality video productions and customer data analysis. Contact us at contact@ideassima.fr – and follow us on Instagram (@ideassima), LinkedIn, Facebook, Twitter (@ideassima).
---